Many people have vehicles that are no longer used for various reasons. Often it is because the vehicle no longer runs or has not been maintained for an extended time. When looking to get rid of these vehicles one option is to sell the car for scrap or part it out. An alternative option that is sometimes overlooked is to donate the vehicle to a charity rather than scrap it.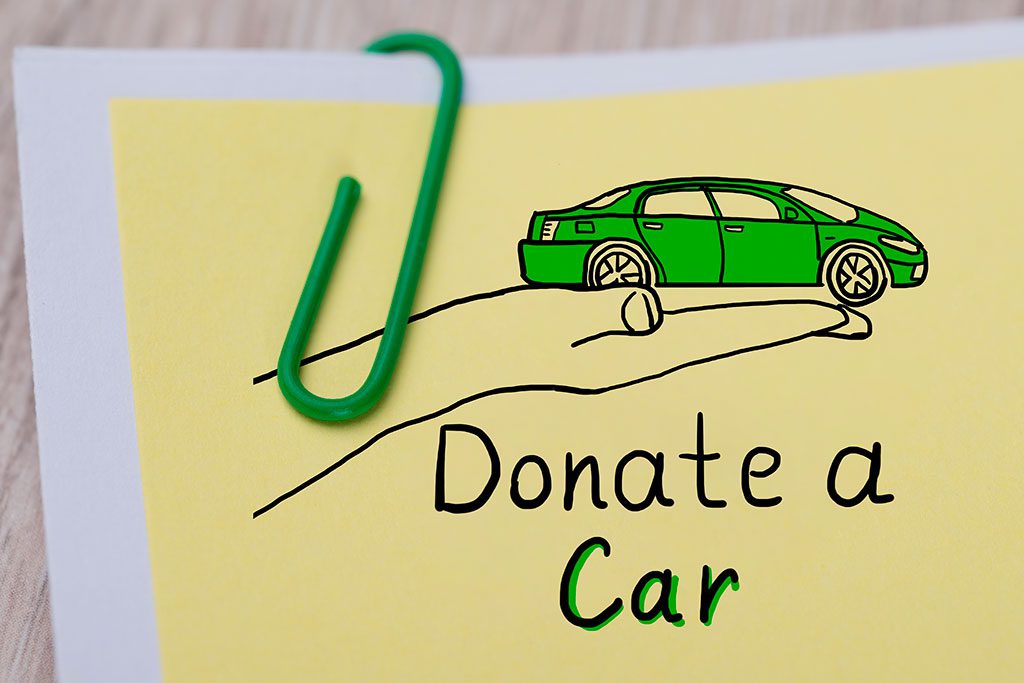 How To Donate Your Vehicle to Charity
First, you might want to make a list of a few charities or nonprofits which might interest you. If you don't have a charity (or charities) in mind, however, that's okay, too.
You can still decide what is most important to you; for instance, is the car you're interested in donating in good working shape, or is it non-running?
Will the charity pick up your vehicle or do you have to deliver the car to them?
Are they actually a nonprofit—and if they are, can you get a tax write-off for your donation? Are they a national nonprofit, or only local/regional?
Consider what other questions might be relevant to you. Having those questions in mind from the get-go can help you make a better decision about whether to donate your car to charity, as well as which charity might be the best fit?
Beyond that, consider the following pieces of advice:
1. Research the charity. If it doesn't have 501(c)3 status with the IRS, your donation will not be tax-deductible.
2. Use third-party guides (we recommend CharityWatch or GuideStar) to evaluate how efficient the organization is in using your donation for good effect.
3. Itemize your deductions on your taxes. Otherwise, you can't take the tax deduction. You'll also need to make sure that the charity 1) uses your car, 2) improves the car to sell or use it, or 3) or donates or sells the car to a needy person at below-market value.
4. Get a receipt. You'll need this for your tax documentation.
5. Remember to use IRS form 8283. Anytime the sale price or market value is $500 or greater, you'll need IRS form 8283 with your tax return. It gets more complicated, too; if your car is worth more than $5,000 (use the Kelley Blue Book as a starting point), you'll need to fill out form 8283's section B and get an independent appraisal of your vehicle.
6. Consider dropping the vehicle off. While some charities will come pick-up your car for you, it's often much easier to ensure all the paperwork is filled out correctly if you drop the vehicle off. You'll need to make sure the title is signed over correctly (and keep a photocopy for your records), and that's much easier to do in an appropriate office.
7. Document everything. Pictures and receipts help.
8. Consider reading the IRS guide, "A Donor's Guide to Car Donations," too.